The Group successfully completed construction on our two central London office buildings - Bankside Yards West - Arbor and Paddington Square.
Bankside Yards
Bankside Yards, a 5.5 acre Central London riverside development on the South Bank of the Tames River, is a scheme which includes high quality residential apartments, a premium commercial office building (named Arbor), a retail hub, a luxury hotel and branded residences plus 3.3 acres of new public open space around fourteen historic railway arches incorporating cultural and wellbeing uses. Bankside Yards West – Arbor,  a brand new 19-storey office building totalling 223,000 square feet and sitting above Bankside Yards' historic railway arches with impressive views of London, achieved practical completion in December 2022. Arbor is designed with wellness and sustainability at the forefront, being carbon neutral in operation and featuring open-air terraces, high ceilings, wide windows, and double-height collaboration spaces to complement flexible working, cycle amenities to encourage active travel and smart enabled. Arbor is certified Platinum by WiredScore, rated Excellent by BREEAM – the world's leading science-based suite of validation and certification systems for the sustainable built environment.
The next phase of construction will be the residential tower in the centre of the Bankside Yards West site, where basement works are already complete.  Design development is well advanced meaning that construction could commence later in 2023. Planning has recently been granted for a revised commercial office scheme on the third building on the West site, closest to the Thames river.  On Bankside Yards East, the scheme has been well refined. Final contracts with a luxury hotel operator are expected to be signed in due course.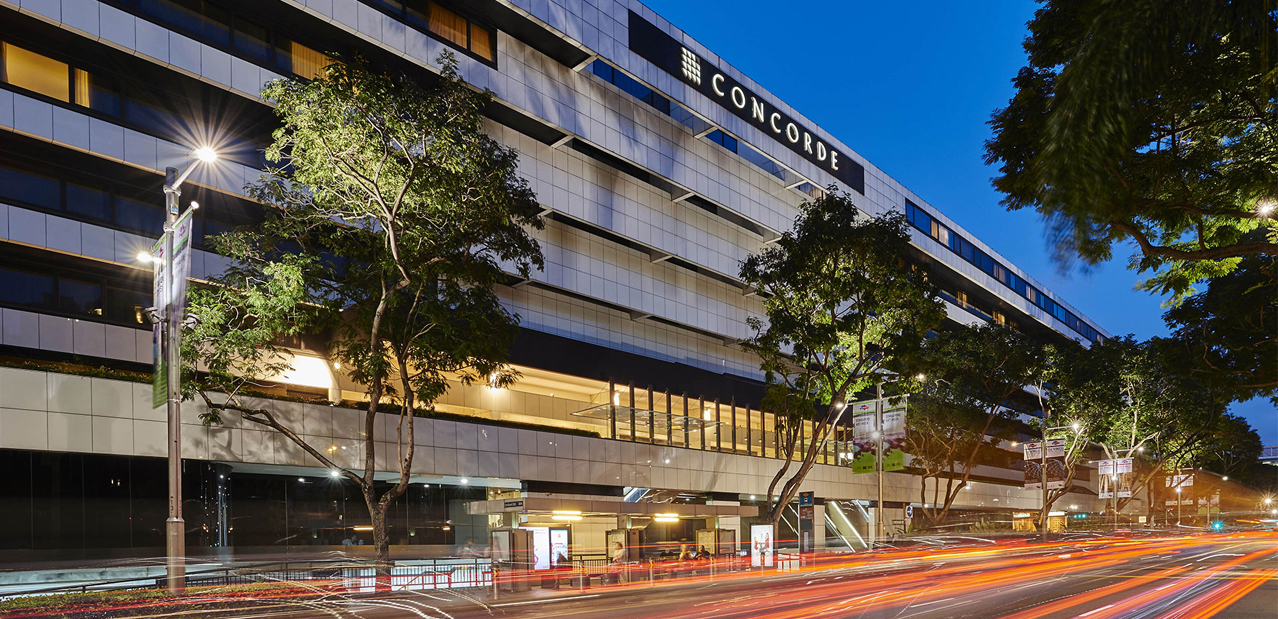 Paddington Square
Paddington Square, the Renzo Piano designed commercial office, retail and leisure scheme provides approximately 350,000 square feet of light-filled, high tech headquarter offices with approximately 80,000 square feet of curated leisure and retail offerings.  A new public piazza will connect the scheme and West London's highest rooftop bar and dining experience is planned with views across the City skyline and Hyde Park.
Practical completion on the offices was achieved in December 2022, with the majority of the office floors now being fitted out by tenants and occupation of the building being phased from end of February 2023.  The retail areas on the ground floor and below are being completed in early 2023, with the new Transport for London Bakerloo line ticket hall following during the year.
Singapore
The Division's portfolio of prime commercial and retail properties in Singapore comprises of Forum the Shopping Mall, Concorde Shopping Mall and seven shop units in Ming Arcade situated in Singapore's prime shopping belt. 
In December 2022, the Group has agreed to dispose of all its seven shop units in Ming Arcade in a collective sale resulting in a gain of approximately $62 million.  
Our other luxury residential developments in Singapore include Cuscaden Residences, Four Seasons Park, Nassim Jade, Robertson Blue, Scotts 28, and Tomlinson Heights, as well as the d'Leedon and The Interlace condominiums which are joint ventures with Capitaland.